Content Count

604

Joined

Last visited

Days Won

7
18 Followers
About Chr1ssY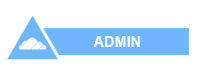 Did you read the whole thing?

I would like to start this guide with a simple disclaimer, this was not my original idea as there is an old post about physgun colors!! If you're trying to find the perfect physgun color and you didn't find it yet, I hope you will find it in this post. HOW TO CHANGE YOUR PHYSGUN COLOR: It is very simple, just open your game console whilist you're playing on the server using ` After you have opened your console you paste the cl_weaponcolor x y z presets After you did all of those you ask someone to kill you or simply type kill in your console. Doesn't get easier than that. PHYSGUN COLORS: Error: cl_weaponcolor 48396.996094 -4840.082520 519299392.000000 ICE: cl_weaponcolor 0 500 128000 GOLDEN cl_weaponcolor 128000 500 0 LIME: cl_weaponcolor 400 12800 -128000 BLOODY PHYS: cl_weaponcolor 0 -128000 -128000 GLACIAR BLUE: NOTE! It has invisible beam cl_weaponcolor -128000 255 100 BLACKED-OUT: cl_weaponcolor -128000 -128000 -128000 DRAGONS BREATH: cl_weaponcolor -565 88 -66745 BLACKED-OUT v2.0: cl_weaponcolor -5757 -9783 -3052 POMEGRANATE: cl_weaponcolor 901 -901 0 BUBBLEGUM: cl_weaponcolor 3000 211 3000 DEEP BLUE: cl_weaponcolor -2555 -2555 0 GLITCHED BLUE: cl_weaponcolor -1200 1000 20000 ANGEL: cl_weaponcolor 45 1000 45 ENERGY: cl_weaponcolor 45 1000 45 GLITCHED RED/WHITE: NOTE! It has invisible beam cl_weaponcolor 99999999999999999999999999999999999999999999999999999999999 110 10 BLOOD ORCHID: cl_weaponcolor 255 23 44 ------------------------------------------------------------ I took some "old" physguns and I have placed them here so you don't have to search for them BAE: cl_weaponcolor 1.000000 -0.203922 2053.023438 Sorry had to cut chat out for this one (1.1) SUN: cl_weaponcolor 127.615685 0.831373 -17.427450 CHAOS: cl_weaponcolor -1.662745 -435.729401 -0.011765 BLACK OCEAN: cl_weaponcolor -16.956863 -0.164706 -0.011765 ELECTRIC: cl_weaponcolor 1.662745 4.839216 487.898041 OLD PHYSGUN COLORS If you can please ignore chat as I couldn't make the whole server silent whilist I made these screenshots. I hope I could give you some ideas on how to personalize your own physguns!

Chr1ssY

changed their profile photo

did cyrax get stripped lol?

I have a stickman slot and a smokey slot, both are 35 pounds. hmu if this is still up

https://gyazo.com/ac600c80c10258571679de259796ca1b Didn't you sell this to RADON and MATT already? Don't buy it from him @JamieB @Jack Marrow @Turtle @Lucas

Didn't you sell this for like 2 times?

Yeye he's been doing a great job, nonetheless he deserves a promotion

It is the first time that someone actually recommended me. Thank you and I appreciate it.