Posts

5962

Joined

Last visited

Days Won

111
69 Followers
About Toast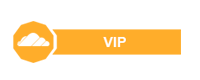 Profile Information
Gender
Interests

Jihad Kekistani is a monkey and will never get superadmin. He shouldn't have even got A+.

League of Legends is shit - Competitive Scene (Mainly).
Counter-Strike: Global Offensive - Competitive/Ranked Play.
WarCraft III - Classic RTS.
They Are Billions
Legion TD 2
Garry's Mod - DarkRP & TTT.
Factorio & Satisfactory
ARK
Etc..
Toast's Achievements
Veteran (13/14)
Rare

Rare
Recent Badges
5.4k
Reputation
Ten years later. Where were these updates when it was Militia SMH.

Doesn't Sprickles own it now or am I wrong?

Could be worse, at least he got past mod. Unlike Verdun.

https://cloud-gaming.co.uk/forum/index.php?/forum/170-shitposts/

https://www.allkeyshop.com/blog/buy-monster-hunter-world-cd-key-compare-prices/

Tarantino. Quentin Tarantino.

Quick, cban Chris! All jokes aside it's nice to see an old face back in the community and doing a smashing job already.

You should just have the job when you join the server, if you didn't sell it the last time you played.

Stickman is Blaze, Baldy or whatever it's called now.

That Veteran forum rank looking good on you @Toast

YO HOBO+ HAS TV NOW YOU SHOULD 100% BUY

That is very strange then, try relog, if not I'll try look into it but no promises.