Content Count

4625

Joined

Last visited

Days Won

83
64 Followers
About Toast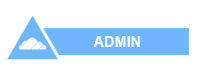 Rank

Toasted Bread

Birthday

10/13/1998
Profile Information
Gender
Interests

League of Legends - Competitive Scene (Mainly).
Counter-Strike: Global Offensive - Competitive/Ranked Play.
WarCraft III - Classic RTS.
They Are Billions - Fresh look to an RTS game.
Legion TD 2 - Good Tower Defence game.
Garry's Mod - DarkRP & TTT.
Factorio - Good little sandbox game.
Toast

changed their profile photo

Dropped price to £25 - I pay fee.

Selling boney slot - £30, I'll pay fee.

He put 126 in the wrong box. He put 126 in the GBP box and not the token box.

I don't understand why you needed to comment on this, the post was made over a month ago and regardless of what is going on with the staff member in question right now doesn't mean he hasn't done good in his time. Also this - 8 Gravedigging - If a thread has been inactive for 30 or more days it's considered 'dead' and should no longer be posted on without staff approval.

Ayy it's sold to me. Thanks for the slot bby ❤️

Don't sell it to Miller, he's a Scottish twat 😉 I'll buy.

Still updating during your absence? I applaud your efforts.

I don't play CG a whole lot but I can definitely say that James has reformed from being an absolute twat a couple of years ago to a fine gentlemen and a good admin. @NoT_eNgLiSh

https://cloud-gaming.co.uk/forum/index.php?/forum/164-staff-applications/ https://cloud-gaming.co.uk/forum/index.php?/forms/3-staff-application/

Take care of yourself, Mr doge. I never really met you properly as I'm inactive as shit but you seem like a good guy.