Content Count

4192

Joined

Last visited

Days Won

75
56 Followers
About Toast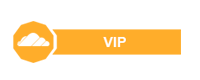 Rank

Toasted Bread


Birthday

10/13/1998
Profile Information
Gender
Interests

League of Legends - Competitive Scene (Mainly).
Counter-Strike: Global Offensive - Competitive/Ranked Play.
WarCraft III - Classic RTS.
They Are Billions - Fresh look to an RTS game.
Legion TD 2 - Good Tower Defence game.
Garry's Mod - DarkRP & TTT.
Factorio - Good little sandbox game.
Toast replied to Captain Shazam's topic in Help

You need to assign a bank card to PayPal. The banks probably block the usage of PayPal for their cards.

Toast replied to OfficerRyan's topic in Guides

You need @Turtle or @JamieB to confirm the payment with the owner, then they will set you to your rank where you will be mentored by someone. Contact @DC or @Riph when you have your rank.

I think @Sprickles owns Thug now.

Toast replied to Cataclysm's topic in Trading

Toast replied to Arian's topic in Help

Roast switched databases and a bunch of shit like inventories were too big to transfer to the new database or something like that and so all inventories were wiped.

Logan, you're actually gay. Go back to FIFA.

Toast replied to Immersel's topic in Trading

Toast replied to Shady's topic in Trading

UPDATE: Thanks to a generous donation from @Cataclysm we now have the Glock 18! Also we now will be getting the Barret M82, Winchester 87 (SpinChester) and a Medkit! (As of next custom job restart)

I am proud to announce that I will be helping out @Eskimo and @Cataclysm with this job. Expect a lot of updates in the future and as always, give us suggestions on what you would like to see on the job. RIP Sprickles (Sad Salute)

Toast replied to BONEY CUSTOM JOB BEST JOB's topic in Trading

Toast replied to Holm's topic in Trading

Private Military by @Wiggles has the ability to be hired as a guard.

Toast replied to roast's topic in Trading