Content Count

1675

Joined

Last visited

Days Won

27
41 Followers
About JamieB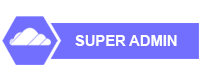 D34THC47

reacted to a post in a topic:

Updated Job Rules List

JamieB replied to D34THC47's topic in Guides

Rules were changed a while ago I personally had no issue with them being in great detail, there have been numerous suggestions on how to make the rules more detailed, just not put into effect unfortunately. I will see what roast says about the rules being in more detail and hopefully I will come back with a decision. ok thanks.

JamieB replied to MR man's topic in Help

Have you tried completely closing steam through task manager etc?

I usually only accept paypal as it enables me to upgrade the job more, however, I have sold slots for 100mil IGM

NO! I am not that deceptive!

JamieB replied to Costia's topic in Help

The new account has ultimate vip old one does not. thank you

Transferred the VIP to the ID you sent

Could I have the steamID of the old account and the new one which you intend on using? Thanks

JamieB replied to Logan2's topic in Trading

JamieB

changed their profile photo

JamieB replied to Kitten Nextgen's topic in Help

Added M9k_model3russian Police shield Also on a side note hopefully will have Weapons back in F4

Yes the job is still for sale

Yeah A+'s can host events if they think its a suitable time to do so, I like to put trust in the A+'s to make the correct decisions.

JamieB replied to Tom1342's topic in Help

Pretty positive this was solved as you now have trial mod if I am correct?

JamieB replied to LANE's topic in Help

we did it we did it we did it YAY!