Content Count

1941

Joined

Last visited

Days Won

45
56 Followers
About JamieB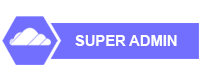 Rank

1000
erm if you made this current account the one you are using now with an email address rather than signing in with steam and then pressed sign in with steam it could have made two separate accounts the only thing I can think of.

I think the one at the top right of the forum home page still works

Probably something you would need to speak to roast about, as far as I am aware I couldn't see a way of removing the integration. if you followed all the steps correctly it might be worth relogging again and then refreshing the forums, if that fails then go to your forum profile page and locate the "validate steamID button" under "options" (Shown in the screenshot) and then press "update"

With the new rank sync being added I thought I would make a little guide on how to do it, its pretty simple and shouldn't take too long, if you are already signed in with steam then all you should need to do is re-log in game and your rank should appear on the forums. The only ranks on the forums for non staff is either Members or UltimateVIP regular VIP does not hold a rank. If you signed in with your email and didn't sign in with steam what you will want to do is go to account settings located just above shoutbox and next to your profile box, in a drop down you will see account settings, click onto account settings. After clicking onto account settings you will be redirected, once at this page you will want to click on steam integration, and click sign in with steam once you have signed in with steam all you will need to do is login to the server and refresh your forums page, you should now have your desired rank in game and on the forums, if you do not then try re-logging on the server then refreshing the website once you have connected. Hopefully this will help people out who are stuck on what to do with the rank sync, if you have any questions feel free to post them below.

I suggest reading what axerfen has put if you having issues with subs, I won't transfer VIP to your account because you won't remove your addons.

sahloot I'm on cloud gaming's payroll

Added~ m9k_model500 Ability to carry out hits.

Where the mf angry react?

Added~ m9k_deagle m9k_1897winchester m9k_mp40 opbugbait

Player is now banned from the community, do not risk trading with this player under any circumstance.

Rules were changed a while ago I personally had no issue with them being in great detail, there have been numerous suggestions on how to make the rules more detailed, just not put into effect unfortunately. I will see what roast says about the rules being in more detail and hopefully I will come back with a decision. ok thanks.

Have you tried completely closing steam through task manager etc?