Content Count

2047

Joined

Last visited

Days Won

58
65 Followers
About JamieB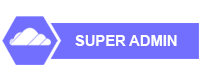 Rank

1000
Citizen

reacted to a post in a topic:

Ult vip - Citizen

I have set your rank back to ultimate VIP in game so you should be able to use the rank sync to get the rank on the forums, I have manually assigned ultimateVIP on discord.

JonasRV

reacted to a post in a topic:

Your mental health

CasualWorks

reacted to a post in a topic:

Your mental health

JamieB

reacted to a post in a topic:

BUY MY CJ'S NOW

Silver VIP doesn't hold a rank on the forums only ultimate VIP/Staff ranks do.

Hi everyone, I just thought I'd put this post here to speak about mental health and just to offer support to anyone who wants or needs it and just to hopefully make people think about what they say to everyone in this community a little more. If you're reading this and feel alone or upset about anything at all please don't hesitate in messaging myself or @roast our door will always be open to everyone in this community and try to help with any issues you are having, if you don't feel like you could speak to us then I recommend speaking to anyone you're close to family members, friends, or the Samaritans/Childline you are not alone. I really would appreciate it if everyone could just think about what they say before they say something to someone else aswell, as we could never know what's going on behind the scenes of someone's life and this community could very well be an escape for a lot of people. As always guys Godbless and stay safe ❤️

Just can't rely on common sense because some people clearly lack it

I will try to go over things that need clarifying I'm not overly keen on people just taking things as open to interpretation. However I don't really want the rules to end up with 6 lines of text for every single rule that takes 30 minutes to read

No it hasn't. But yeah in all honesty sprickles is pretty radical.

Removed~ m9k_g36 Added~ m9k_val A real spicy addition got to spin the wheel of death to gain a market share.

@Condesint I recommend sending a PM to @roast he might be able to help you out with this issue.

You already have your steam account linked so next time you log in in game it should automatically appear on your profile, please note that regular VIP does not hold a rank on the forums and only ultimateVIP does.

Contact the owner he is the only one who can do that

erm if you made this current account the one you are using now with an email address rather than signing in with steam and then pressed sign in with steam it could have made two separate accounts the only thing I can think of.

ok then, this is probably something you will need roast to look into I recommend shooting him a pm via the forums and seeing if he can help you out.

do you not see that button?

@MR.C I am pretty sure you are able to sign out of the steam integration if you go to the account settings tab and then steam integration that should work if not let us know.