Content Count

239

Joined

Last visited

Days Won

1
About Spizor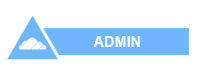 Spizor

changed their profile photo

Spizor

reacted to a post in a topic:

Noseian's Trading Store

Spizor

reacted to a post in a topic:

Selling Terminator Ownership

Spizor

reacted to a post in a topic:

Rebellion Custom Job Slots

That only happens when the forum is down and it'll be fixed whenever the forum is. So this should already be fixed for you

Just get more money and buy it from roast instead of buying it from some random geezer. But if you can't then your best bet is gonna be £25 inc. fee or £20 if you're lucky.

how much you selling chief inspector for

@NightBlade lock this thread please, found a buyer.

IG Name: Spizor Selling: UA Slot Description: Job rules: 6.10 Undead Army You may base and raid with anyone. You may kidnap only alongside a fellow Undead Army owners. You are allowed to mug for a maximum of £8000. You are allowed to build on the streets. You may not enforce the law. The job includes: • Active Camouflage • Bhop SWEP • Climb SWEP • Magic Sword • SPAS-12 • Hackphone • 100 armor • Ability to cook meth • Model Price: £25 Payment method(s): Paypal Other comments: £25 and you pay the transfer fee (£5)

Yeah me and Dargen made a deal. Please lock @NightBlade @WarMachine

@alltimegamer Willing to pay 50m, can negotiate the price

Buying IG Name: Spizor Buying: Undead Army Slot Description: Looking to buy an undead army slot for ingame cash, add me on steam if you have any offers pls tyvm Looking to pay: Ingame Cash Payment method(s): Ingame Other comments:

@DargenFingerButt how about 50m

How much ingame money you selling it for?

Are you even reading what he's selling?

@NoT_eNgLiSh not sure if you're being sarcastic or notbut yeah without all your hard work at developing the server @roast we wouldn't be able to create such an amazing community!

I agree with all of this, he is an awesome mentor and a great staff of the senior team, keep it up @WarMachine!