Content Count

367

Joined

Last visited

Days Won

2
About Ice Cube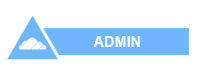 Profile Information
Gender
Interests

Vietnam era
Gambling
History
Food
Havoc helps out a lot when he is OD. He is also a good guy. I would say that i agree with you.

Ice Cube

changed their profile photo

I was not on when this occured (had to sleep some atleast), but i agree. My first sight of this mod was a pleasent one. Keep up the good work and your path towards more responsibilities in the community is open.

I appreciate all the kind words! I'm glad that my work seems to be doing some good for others!

I appreciate the kind words! I do my best around here! It's a lot of work to mentor, event staff, be active on both forums and in-game as well as holding a professional level of staffing at the same time. Thank you for the recommendation!

Colmar is nice. He's pretty new to his job and does it pretty nicely. Keep it up, friend.

That day shouldn't be far away @DC Keep up the good work bud

Ice Cube replied to VeviBR's topic in Trading

I accidently posted on the wrong post. Stupid Fuckin mistakes man

He's one hella good singer atleast.

Hmmm. Not my favorite, but sure. If other thinks he is a good lad for the community, then i guess he is. If i am to speak from my own point of view, then no, he is not as good as you say he is @Swasheh.

Ice Cube replied to Loxyde's topic in Help

Hello @Loxyde! If you purchase the "Mod Trial" you will be set off as an moderator after being mentored. The rank stays for a period of 30 days. Means that after 30 days of work, you will be needing to apply for a new rank (Admin or extention to your rank). Admin does not have this sytem at the moment, Will probably be added that after 3-4 months you will be needing to extend. Easily said, Moderator: 30 days period, then you apply for further rank. Admin: No limit. If a limit is set of a time period it will be months! Hope this answered your question! If you still feel unsure over what i wrote to you, check this post out! https://cloud-gaming.co.uk/forum/index.php?/topic/9288-staff-applications-requirements/ Ice Cube

Agreed. Good moderator. Keep up the good work my friend!

Proxy is a very good CM, but as said, He is very inactive.

Ice Cube replied to Frogman's topic in Trading

I got UA for 19£. Aint worth 20£. Come on danish boi. Just heard you are gonna buy a BAR. You can pay that extra 10£ (before i might do it actually)

Fully agree. Have seen you in action a couple of times. You are a good lad and a good moderator bud. Keep it up!

Thats for your bad jokes.