Content Count

744

Joined

Last visited

Days Won

3
About Logan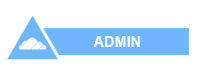 Havoc

reacted to a post in a topic:

little bit of an icky wicky problem

ACCEPTED due to the lack of knowledge about the server and you continuously RDMing 100+ people I am willing to accept this ban appeal

Logan

reacted to a post in a topic:

little bit of an icky wicky problem

Can i have 30 pound Electric please and 1 number 5 pls

You were the first person i was going to add but you dont play lmao

FIFA is actually sick Frick you Penis

Maaate if it was all time players OFC but its for people who still play LY xxx Sorry what ?? Same for you to xxx Sorry what?

Now I know this is usually for staff members but normal players need some love too I mean they're the people that make the community what it is First of all @Immersel Genuinely one of the reasons I started to enjoy CG again so funny and all-around sound guy. @Miller Dawson2005 For just being miller a spastic but a special kind of spastic you know? Jokes he's sound as fuck. @Noseian Just wouldn't be CG without a bit of Noseian in the mix what a legend. Now I'm just gonna be @ing people because I can't write a line for everyone but it doesn't mean I like you any less @Wiggles @ByReaper @Radontrax @Skinnyfatboy @Duck78 @Baumann @Riph @DC @S1CK @RzVibration @Sprickles @Avionix @Lucifer™ and kev bail but couldn't find his @ lol @Toxic Squirrel @Paul @Toast @MR man @jtwepiczombie Don't be offended if I didn't @ you they're the people i could think from the top of my head. Thank you for making this community what it is. Also, buy boney

It Can't be stripped Roast owns it

Price lowered to £15 incl fee for 1 hour then it will return to £20 incl fee. Ty Ty SOLD TO @Noseian x @Riph lock this ty

It sometimes doesn't work if you have low storage.

YO Logan's u banned me I was not informed I just came did u ban a wrong steam id or something BECUASE I never hacked on g mod and I only have one account so ??

@GalaxySWFT has been doing a great job as moderator, especially today he handles sits extremely well and is extremely friendly. This guy is a great member of staff!