Content Count

265

Joined

Last visited

Days Won

3
14 Followers
About Curski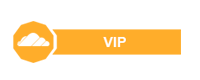 I'd like to recommend @Spooderman I made a report today, on a player that said they intended to have a mass shooting. I made a report on the player just giving a heads up to the staff team. 15 Minutes later Spooderman TP'ed to me and updated me on the report. He was spectated and caught red handed, which got him jailed for RDM. I am very glad to see when staff update their reportees on the outcome of their report, it shows they care. This is really good proactive moderating and it shows the staff team are doing a great job. So well done Spoooderman you are setting a good standard for the rest of the team. 👍 You have my thanks

Curski

changed their profile photo

He should become the official Cloud Gaming bouncer at this rate.

It's no problem, thanks mate

Thanks so much guys, your recommendations mean a lot to me. I'm pleased that I have such a good solid staff team. @Lightnin Don't worry about it anymore, you have a very busy life and other things on your mind right now, so take a break and rejoin the staff team when you're ready to play again. You were a great A+ when you was active and helped me when you could. @Thias And yeah, that face reveal will haunt me forever Thanks

I agree! He is on duty all the time and works very hard. I believe he deserves more recognition for his amazing contribution to the staff team. Keep up the good work @Toxic Squirrel

Today i was playing DarkRP and got rdm'ed and was really pissed off but when i called for an admin this amazing creature came from nowhere and sorted my problem out in seconds and was really polite understanding and kind, thanks for that ~Q

Thanks very much @WarMachine Glad to have you back on the staff team, some good team work earlier dealing with some awkward reports. Cheers <3

I certainly agree with you there leon this was handled very well. Crush the rebel scum @TheMadMin3r Great admin+

Thanks alot @3Chainz! I also agree that Matt is a great staff member and I'm happy he's apart of the staff team.