Content Count

1253

Joined

Last visited

Days Won

31
39 Followers
About Riph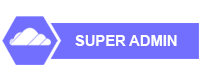 Rank

1000
If you have evidence, send it to a senior staff member. I find it very hard to believe considering your account was made 1 hour ago and nobody else seems to have had this issue but you.

Riph

changed their profile photo

In game name * : natin green

Steam profile link * :https://steamcommunity.com/profiles/76561198931894116

When you joined the server: I played it nearly 1 week and its amazing

Describe yourself * : I like making friends im nice I like helping out and being friendly I really like to be in a gang I get excited im always happy.

Why you wish to become a member of Method* : I know yato from the group and he told me to join so I was thinking and its the only good one here so I picked yous and I really want to help you all out

Changed my mind, Ve is a SHIT staff member and I hope she gets DEMOTED ASAP.

Ve was an extremely promising mod, and an even better admin. Proved her worth and continues to do so. Deserving of the credit and personally I hope she'll stay with us for a while. Well done!

He's been doing a great job recently, deserving of a recommendation.