Content Count

168

Joined

Last visited

Days Won

4
13 Followers
About FajitasCaptainDuCkツ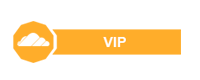 Agent

reacted to a post in a topic:

RzVibration's Store

It used to have Magic sword but @Agent yoinked it for marine when he owned the job

Zombine model and it has nothing on it

FajitasCaptainDuCkツ replied to Nate Hill's topic in Trading

@Tamajokevery single CJ has salary of 150

FajitasCaptainDuCkツ replied to Agent's topic in Trading

Smh we let sick go outside find some midgets and farm them 10 smh out of 10

Didn't know he was a staff member when we played, but yeah was fun to play.

Fun Fact:😥 Had no fekin idea there was a template for recommendation lol But to be fair Havoc is nice staff I suppose, but damn when he wants to tell you some story or something. You Just RuN.

FajitasCaptainDuCkツ replied to cloud gamer's topic in Help

Because it didn't support your file type Try sending your gif in discord which keeps their URL forever and copying that URL as picture, should work

FajitasCaptainDuCkツ replied to D34THC47's topic in Guides

Fortnite Grinder is now called Freaky Frank @D34THC47

@Spooderman have u seen @Spooderman?

FajitasCaptainDuCkツ

changed their profile photo

FajitasCaptainDuCkツ posted a topic in Trading

Buying: Cjs with igm IG Name: FajitasCaptainDuCk Buying: Buying CJs Description: Looking for rebbelion, baldy, exile and boney Looking to pay: IGM Payment method(s): IGM Other comments: If need to contact add me on steam or PM on discord. https://steamcommunity.com/id/quackqauckquack/ FajiCapiDuCk#2654

FajitasCaptainDuCkツ replied to Xappan's topic in Guides

Atleast its not building guide which is 3 pages long, again nice guide

He writes bibles in his free time

This man loves building that much, that he made this, but to be fair nice guide.