Content Count

338

Joined

Last visited

Days Won

3
16 Followers
About Havoc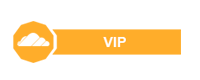 Great shop man and even better prices

Havoc

changed their profile photo

chod man

reacted to a status update:

hey, sorry I saw your profile and I just thought you looked cute in your picture, I r

hey, sorry I saw your profile and I just thought you looked cute in your picture, I really wanted to tell you that)) It's really rare to see girls playing video games haha! I don't know why its a guy thing honestly im like really against misogyny and like ill be the one in the kitchen making sandwiches. We should really play l4d2 sometime its a really cool zombie game with a lot of scary moments, but don't worry ill be there to protect you sorry that wasnt flirting I swear Im just trying to be friendly I really like your profile picture sorry was that too far? Really sorry i'm really shy I don't go out much haha add me on skype we should talk more you look really nice and fun xxx

Yes now I only have to wait 15 more days for the trade hold

I mean I got it for 80 mil that's why I suggested that price buy you're probably right.

What you can also do but this is pretty time consuming is I think collect around 250 tokens or smth and turn it into 80 mil and try to work your way up to 90 mil let's say and I'm pretty sure you would maybe find a deal for rebellion or you can do 350 tokens and get 120 mil and collect for baldy and CJs like that. Also I'm not 100% sure about the token numbers but it's something like that. At the end instead of paying 400 for insurgent you can pay 250 and collect a bit more money and get yourself rebellion.

Goodbye rebellion brother...

I know I just said good luck lol I know I probably sounded sarcastic with the dot at the end but whatever lol

Not to brag or anything but I mentored him of course he is good

Would you sell gman for IGM? Edit: Nvm saw that you are low on money rip

No way you just bought baldy for 25 pounds what the fuck

To be honest I am lucky to have gotten an offer for 80mil IGM usually rebellion sells from 100 - 120 but of course theres nothing wrong with experimenting with prices. Good luck man!