Content Count

861

Joined

Last visited

Days Won

4
20 Followers
About bigflip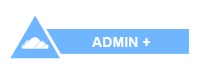 What is the error? What does it say?

Give me the template! Buying IG Name: Buying: Description: Looking to pay: Payment method(s) Other comments:

He is a nice lad and a good staffer indeed. Keep up the good work!

@rarr is the offer still up? If yes hmu on Discord bigflip#8315

Thank you very much! I appreciate the kind words!

Nice nice! Good luck with your store!

Yeah he's a furry.. Jokes aside, he's one of the best staff members and he is quite a nice person! Keep up the good work!

Edit: Total price changed to 30, I will play the transfer fee

Selling IG Name: bigflip Selling: Blaze Custom Job Description: Custom job ownership Full ownership by @Holm Description Custom job is a verified! Blaze comes with a complete suit of abilities and SWEPS. You can base and raid with anyone. You may not enforce the law Weapons: Ithacam37 Shotgun, Double barrel Shotgun, USAS Shotgun, Pancor Jackhammer Shotgun, Hl2 Revolver, M82 Barret Sniper, HK SL8 Automatic Sniper, Tar21 Assault Rifle, Val Assault Rifle, MP5SD SMG, Minigun, M60 Machine gun, EX41 Grenade launcher SWEPS: Magic Sword, 100 Armor, Climb Swep, Bhop Swep, Hack-phone, Camouflage, Unarrest baton, Disguise, Police shield, Lockpick, Keypad cracker, Medkit, Fists Abilities: "Bitcoin miners" equipment, "Special arms dealer" equipment, "Meth Cook" Equipment, "Moonshine brewer" equipment, DJ equipment, Spawns armor charger, Grows Weed, Take Hits, Raids PD, Raids Bank, Can be hired as a guard, Can mug for a max of £10,000, Can kidnap, Builds on street CJ store template from daddy Holm. Price: 30 GBP (I pay the fee) Payment method(s): PayPal, pm me here on the forums or on discord (bigflip#8315) for more details. Other comments: -

His app got declined before the ban for not meeting the requirements but now we got a bonus as I get to see

bigflip

changed their profile photo

Wait, isn't Jimmy the moderator that ba.. Jokes aside, you are a nice lad and a great mod doing a good job, keep up the good work!