Content Count

484

Joined

Last visited

Days Won

2
About bigflip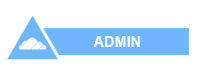 bigflip

reacted to a post in a topic:

How to fix Garry's Mod on macOS Catalina (x86>x64)

If you are talking about CSS textures/content, use this guide: If there is another problem, add more details please

Happy birthday @Ice Cube! I agree with konstans, he is really proffesional and dedicated, a great senior staff team member!

IG Name: bigflip Buying: Baldy Description: Looking to pay: 30-50 GBP, depends on the seller's offer Payment method(s): PayPal Other comments: PM me with offers, looking to trade my Steven as well Also you can reach me via discord : bigflip#8315

Sometimes it happens to me, I just keep restarting gmod and reconnecting until it works

Did you try the common solutions like restarting your game or restarting your pc maybe? Also can you connect to other servers?

My bad, I forgot to mention, I want a raiding/basing CJ, not for CP

Hello and happy holidays! I am creating this topic because I would like to trade my Rebellion for another CJ. I would prefer baldy or maybe boney. I am willing to give my rebellion and a difference like 5-10 GPBs, depending on the CJ that I am offered and its price. Now, I would like to mention that I don't really know how this trading works so I would appreciate if anyone is willing to explain me what should I do, I mean what is the fee that I usually see in trading posts, how much is it; if I have to buy a CJ slot after I buy the CJ from its owner and when do I have to fill the form given by Roast for trading? also, I give my PayPal details in PM? Thank you very much for reading and to whoever is willing to explain me how this is working. (I hope I don't seem to be too dumb but tbh I really don't understand how it work and I don't want to mess up)

Just as Charz has said, LoggyDogDog has been a staff member for only a few days now but he already showed us that he is a great staff member! Keep up the good work!

mikebee is indeed a great staff member and a great player. He is always OD, he can handle sits pretty well and he is always helping.

You asked me twice in-game earlier about becoming an admin and I told you to apply on the forum, you said that you applied but as Paul said, you got the wrong section.