Content Count

185

Joined

Last visited
About bigflip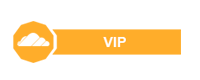 Just as Charz has said, LoggyDogDog has been a staff member for only a few days now but he already showed us that he is a great staff member! Keep up the good work!

mikebee is indeed a great staff member and a great player. He is always OD, he can handle sits pretty well and he is always helping.

You asked me twice in-game earlier about becoming an admin and I told you to apply on the forum, you said that you applied but as Paul said, you got the wrong section.