Posts

6

Joined

Last visited

Days Won

1
About ThaGoldenWhale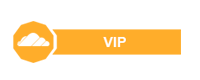 Recent Profile Visitors
The recent visitors block is disabled and is not being shown to other users.
ThaGoldenWhale's Achievements
Newbie (1/14)
Recent Badges
6
Reputation
TRUSTED COMUNITY PLAYER Selling 2 Perma weapons! Selling IG Name: ThaGoldenWhale Selling: Perma KRISS Vector SMG Description: One of the fastest SMGs in the game, my fav. Weapons of choice in-game Price: 25 GBP inc. transfer costs Payment method(s) PayPall Other comments: selling it bacause I don't play gmod anymore. Selling IG Name: ThaGoldenWhale Selling: PKM LMG Description: 100 bullets every live, real nice Perma LMG to have while rading or other illegal activities! Price: 20 GBP Payment method(s) PayPall Other comments: same reason as the other one. If you buy both we can drop the price a bit And if interested PM me about: money relative Commands: command about the offer

I got helped by Wilton! end of topic!

Not waiting 3 years. Just 3 years ago i played on the server. but I'm really active on the server so that would be real nice. But my PayPal was hacked last year and then I got it disabled so I can't get those transactions but if you see the screenshots I added you can see i had vip + printers. And people still know me from back then, maybe even Roast cause I was a real big player on the server back then

I tried but litterly nothing happens

i pmed him but it was till later i found the pm on the forum, before that i made this topic. but i get that i cant get it now but i would like to get it back in the next couple of days or something like that. but i did all this because the commands like Check rank and !checkrank doesent work with me so this is the only option

After 3 years im back on the server. And find myself without my rank and the command to help with your rank does not help. I asked Justsemm for advise and he talked to James (superadmin) and they told me to make a topic on the Forum and hope that Roast will see this. (Justsemm and James both know me from the time we played on the server) i had the back then Ultimate vip and was able to get all money printers. I got proof: https://steamcommunity.com/sharedfiles/filedetails/?id=914729720 Its a link of a screenshot of all the moneyprinters with my name on it!