Content Count

55

Joined

Last visited
About Gabriel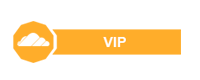 Rebellion Slot ☑️ Owner: @roast Description: You may base and raid with anyone. HL2 Medic playermodel Weapons: FAMAS - TAR-21 - CROSSBOW - Double Barrel Shotgun - Dragunov SVU - Ithaca M37 - USAS - HK SL8 SWEPS: Magic Sword - Climb SWEP - Bhop SWEP - Fists - Police Shield - Bugbait - Unarrest Baton - Camo SWEP - Medic Kit - Hack Phone - Disguise Kit - Keypad Cracker - Pro Lockpick Features: 100 Armor - Raid PD - Raid Bank - Build on the streets - Mug People - Kidnap People - Cook Meth - Grow Weed - Generate Bitcoin - Brew Moonshine - Spawn Armor Charger - DJ Equipment - Take hits - £150 Salary Price: 25£ (You pay fee) -----------------------------------------------

Sofoklo

reacted to a post in a topic:

Best admin on the server, Chr1ssY.

Gabriel

reacted to a post in a topic:

Dumpster Locations

We are talking about Chr1ssY, one of the best and most devoted admins. He is a nice guy and a very dedicated admin. I recommend him!

Buying In-Game Name : GaBeN Buying : Custom Job Description : Buying any Custom Job excluding Chief Inspector. Looking to pay : Depending on what job. Payment method(s) : In Game Money Other comments : Would look for something like rebellion, nothing too expensive. Discord Name : GaBeN#1280 PM For Trades.

Gabriel

changed their profile photo

Well I left this one out because that door is almost everytime open, so you can see it. Thanks for bringing this out.

I made this guide for people who don't know these locations, if you know them good job, but please don't say that these locations are bad, just because you know them.

Secret Places Place #1 This location it's near fountain, a really known one. More Photos : https://imgur.com/a/MmHIDvJ Place #2 This place is located underground, under a waterfall. The walls are the same as the first one, no-colided. More Photos : https://imgur.com/a/63z7MiM Place #3 This is a cave located near the beach, you just swim inside, It's quite big, and in the middle it has a small grill. More Photos : https://imgur.com/a/BZkIYgZ

Well, he can do anything. Im sure he can!

In my opinion, Xappan is really the best at building. He can do anything you want, from Dog Houses,Fountains,Bases,etc literally EVERYTHING .And that's just one of the many talents he has. He helps everyone that needs something. It's like word "No." for him doesn't exist. Honestly Xappan is the bigger brother you want.