Content Count

403

Joined

Last visited

Days Won

2
About Paul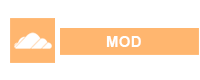 You didn't post in the right section, also you can apply here https://cloud-gaming.co.uk/forum/index.php?/forum/164-staff-applications/

Paul

reacted to a post in a topic:

Selling GMAN £35

Paul

reacted to a post in a topic:

Rebellion Custom Job Slots

Paul

reacted to a post in a topic:

Not Selling

Paul replied to Doctor Piano's topic in Trading

the duck would you do, did you become a family friendly channel on youtube kids

He copied the rules of CG, and then chargebacked 100 pounds worth of shit from Roast.

He's community banned, he can't sell you the slot. And also he can't put a dumb react on this. ( ͡° ͜ʖ ͡°)

i never did trust @Riph, without his legs how could he be OD?

wait Susan has served in the army? how many medals does she have and does she have PTSD

Paul replied to D34THC47's topic in Trading

a golden chocobo from final fantasy 8 and a child slave on a minecraft darkrp server, for gamerboy plz

What happens to your old gang? The owner needs to type check_gang "gang name" in console. Please note the gang name is in quotations " ". For example if your gang is called DOWN TOWN THUGS you will need to type in console check_gang "DOWN TOWN THUGS"

Paul replied to GamerBoy's topic in Trading

no not yours i want DC's grandpa

i would like to buy your grandpa mr.