Content Count

653

Joined

Last visited

Days Won

6
30 Followers
About Immersel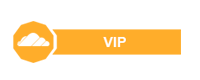 Rank

Super Admin


Birthday

January 3
Profile Information
Gender
Interests

My Achievements

- I hold several world records for Phasmophobia.
- Top #10 in kills, level and wins for Bean Battles and is said to be the top #1 EU and UK player at the moment.
- Goated at Mw2 and I w 4 x .
- Rank 1 survivor on DBD on multiple occasions also used to be a proud billy main on Xbox in 2017 - 18 with several prestiged character and some P3s.
- 2.58 KDR on Phantom Forces and have been vote kicked over 30 times with 4000+ kills with the AN-94.
- Was ridiculous at quickscoping back in the day on BO2 and such COD games but times passed.
- BHOP god with over 854043 bunny hops hit within CSGO and related source games.
- Sniper main on TF2 with over 20000 confirmed headshots.
- Insane AK and M249 sprayer on Rust, top KD on many servers due to my immense skill.
- Used to be a proud Ela / Doc / Twitch main on Siege during my times on Xbox during 2017-19 getting Platinum 3 in operation Grim Sky with a total of 1.09 KD.
- Washed rcler used to be pretty good especially at lqc but quit for months and now I only rcl for fun or when I'm bored.
These are just a few of my hundreds of achievements in my 13 years of gaming across different gaming platforms.
Immersel

reacted to a post in a topic:

Bonk's store

I agree with this, had a lovely night yesterday playing with @S1CK and @JamieB on Bloons TD 6. It was a eye opening experience and really changed my view on a lot of things. Also I had learnt a new word from the fella which I will now be using

I liked it but I think it should have some more diversity. Simply having scp 173 isn't enough

Immersel

changed their profile photo

Updated Listings updated the listing and items that are listed on my custom job store page so everythings up to date thank you for viewing lol

can you make me a weapon skin for the ak 74 which contains scp 173, 049, 939, 106, 999, 035 thank you willing to pay like 1 million

This is quite a cool custom job!

From what I know it's a decent weapon if you can hit headshots. I think it has a fast reload speed too but I am not too sure. Ask @Avionix he probably has it perma

nig gang got a higher chance of winning

Updated Listings Swap 'Hackphone' for '100 Armour' Ownership is still up for sale if anyone is interested. Thanks to @CG l Courier for the donation towards it Big up nig gang

when are you gonna add to exile again bro

i think this is very nice and cool thank you chris aka noseian aka a random asian aka nonce for giving back to the community with this cool custom job on the server

If anyone has second thoughts of getting Soldier - I was in the same shoes, but I bought it and I have zero regrets. Go for it! Why? Soldier is an amazing CJ to have, as it has big collection of weaponry and entities. Earning money has never been this easy.Also to mention, raiding is really smooth with the kit. Speaking of the owner, @Sprickles will guide you through the whole transaction and will make everything easy and understandable for you, and on top of that, he's giving a gift upon you owning Soldier, what else you can wish for? Superb CJ to own, I am really satisfied - 11/10.