Content Count

292

Joined

Last visited

Days Won

9
About Jaz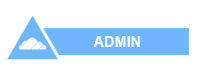 Profile Information
Gender
Interests

Sandwiches... apparently.
I recommend reading the requirements before you apply for staff again.

Jaz replied to joshygwilling's topic in Help

I used http://fragplays.com/gmod-textures/. It's super easy and they have a youtube tutorial if you need a step by step guide. The video will be on the page when you open the link.

Thank you so much. I am really thankful that people think I'm doing a great job.

Thank you! It is much appreciated. I honestly love the community so I'm happy to help out.

Jaz

started following

How do I get css pack

and

How to be an admin in Dark RP

Good staff member but it would be unfair to give him Admin+ without waiting the 3 months. Also considering that he can use the 3 months to gain more experience.

Should have asked for three.

@squidward what was your OD time last week? *cough* 😉 Seriously though, great staff member. #SquidForAdmin+

Actually, I do. You just dont see me off duty. 😁

Thanks @Mr KetchupMan 😁 Also, believe it or not guys, a guy can compliment a girl without actually liking her.