Content Count

309

Joined

Last visited
About Sneeky Man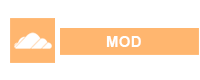 Profile Information
Gender
Interests

Garrys mod
Baldy custom job
A wee bit of sea of thieves
Sneeky Man

reacted to a post in a topic:

Custom Job Prices

Ice Cube

reacted to a post in a topic:

Best admin Ve l OBC

:doubt: (pls dont demote me ice cube <3)

Or @Toast is selling his exile for £30

I had this issue too. Instead of using steam login try the normal login (display name and password) if you cannot login that way try reseting your password. When you are next on your pc go to login and select forgot my password. It will then ask for a email, enter the email you signed up with. Go to your email and there will be a email from CG with instructions to change your password. Do this on PC as when i tried on mobile it didnt work. Hope this helped.

Store Update: Event is over Prices fixed at £35 Added Steven Added Exile Barret M82 added to Baldy

Baldy is a decent CJ and this one is going cheap. There isnt many cj's you would find at £30, only rebellion and baldy is better than rebellion. If you could get either baldy, steven or exile for £30 i would take it tbh You could also get boney but i would stay away from boney as toast points out here:

:doubt: Yeah, i would recommend either exile, steven or baldy. Gl on getting one.

did u spend 25 mill on that title lol was pretty funny though : D

Store Updated: Fixed the picture Event is over It will be replaced with a new event: Event Time First one to buy a slot gets a £5 discount The prices will be raised once a slot is sold

@WindierDog @Courier is selling for 15 if you are still buying

Store Updated: Price reduced, it will change back when i sell a slot.